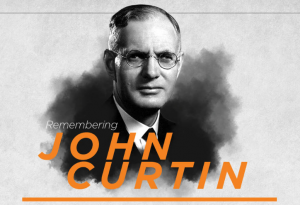 Hosted by the Australian Trade Union Institute, this online panel event will discuss John Curtin's life and legacy as a union activitist, wartime prime minister, and transformative leader on the 75th anniversary of his death.
It will also launch the new biography Becoming John Curtin and James Scullin by Liam Byrne.
Event details:
Venue: Online via Zoom
Date: Sunday 5 July 2020, 6pm – 7pm AEST
Speakers: Sally McManus (ACTU Secretary), Wayne Swan (ALP National President & Former Deputy Prime Minister) and Dr Liam Byrne (ACTU Historian and Author).
Register for the online panel event