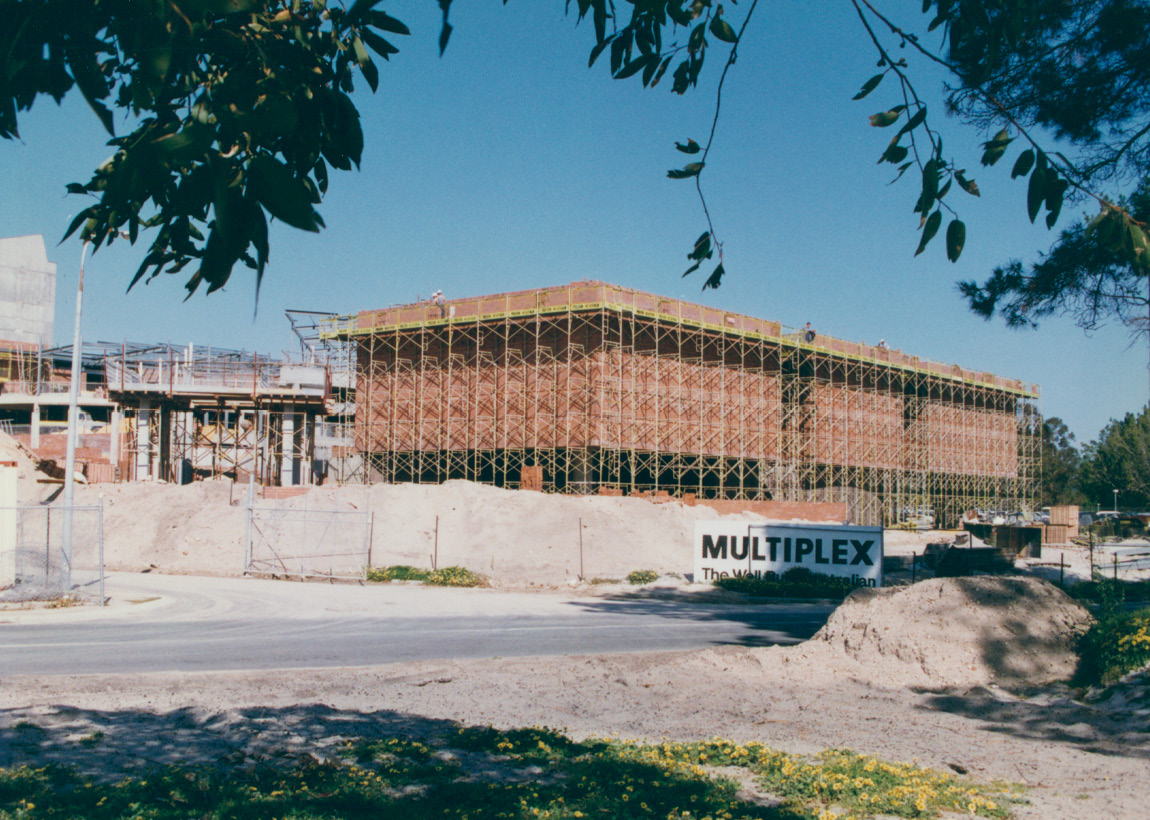 The John Curtin Prime Ministerial Library (JCPML) has been a significant part of Curtin University since opening its doors in 1998. It is Australia's first prime ministerial library and a pioneer in providing both on-site and electronic access to an extensive  collection of items relating to wartime prime minister and international statesman John Curtin.
While Curtin University Library had previously captured the history of the T.L. Robertson Library to mark its 40th anniversary, there was no readily available record for the JCPML. To commemorate the 21st anniversary of the opening of the JCPML, University Librarian Catherine Clark invited retired Associate Director Karen Tang to develop a history of the institution.
Tang completed an initial investigation in August 2019 to determine how to make this important history available, ultimately deciding that a web resource on the newly-migrated JCPML website, with a photographic timeline, would be the most accessible and engaging solution.
Over a series of months, Tang explored the archival records held within the Library's collections and found substantial documentation covering the JCPML's history from initial concept as part of a John Curtin Centre to the vital resource it exists as today, over two decades later.
Interviews conducted by JCPML with key figures in the foundation of the University, John Curtin Centre and JCPML proved a treasure trove. Stories included tales of items in knitting yarn boxes donated over cups of tea or rescued from imminent disposal, and how the library faced the challenge of providing access to material dispersed across Australia to which it had no legislative entitlement. Papers, letters and committee records donated by those involved in the national and international efforts to raise funding for the Centre revealed the ebb and flow of the plans for the Centre – from a single room to a Great Hall and even a mausoleum for John Curtin's remains. Albums of photos traced the construction and outfitting of the library and captured images of the many anniversary lectures, exhibitions and other public events held within it. A complete run of JCPML Information Updates chronicled developments every few months over 21 years.
Using the plethora of research about the JCPML, the website was developed in-house with the support of Sally Laming, Coordinator, Library Special Collections; Miah De Francesch, Communications Officer; and Sarah Thorpe, Administrative Assistant. It was launched in May 2020 and will now form part of the historical record as the JCPML moves forward into the decades to come.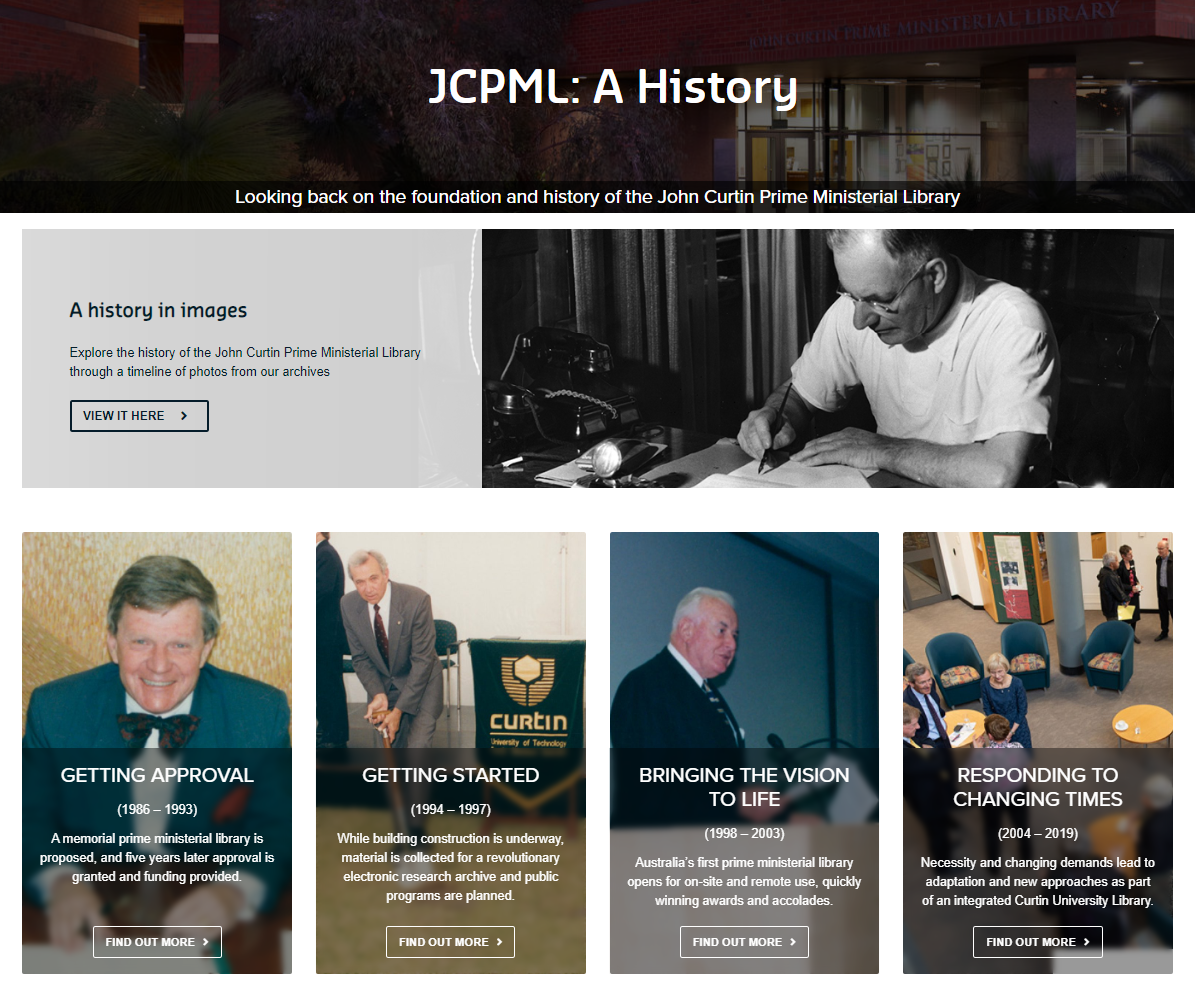 The site can be viewed here.
Enjoy reading Library news? Sign up to our newsletter.