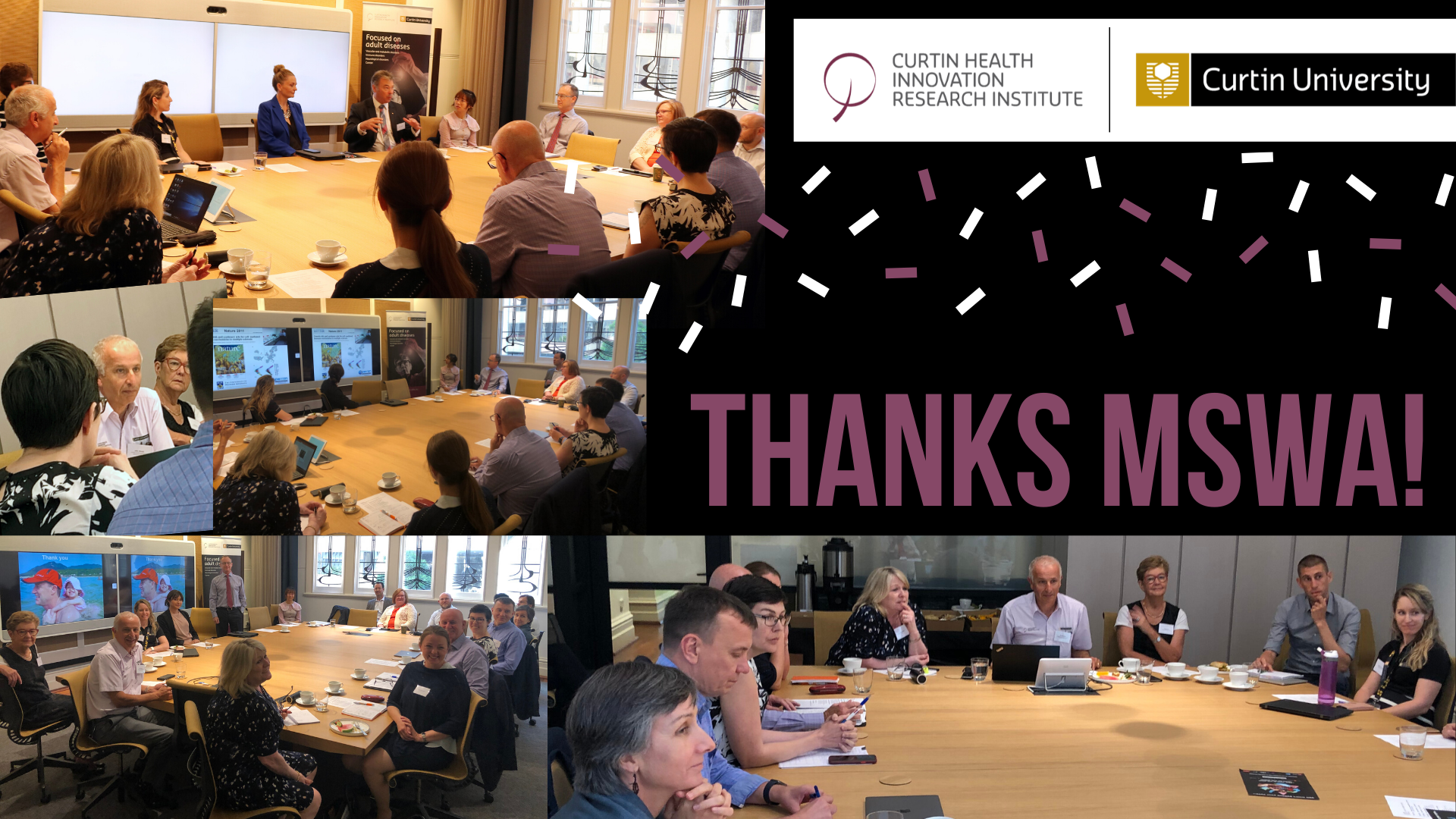 More than 150,000 reasons for CHIRI to thank MSWA today, because when it comes to funding for our research, every dollar is not just hugely appreciated, it's also supporting our goal to develop new treatments that help improve the outcomes for people living with neurological diseases.
A $150,000 donation from MSWA will enable a research team at Curtin University led by CHIRI Director Professor John Mamo to embark on a pilot clinical trial of a drug that aims to prevent further memory loss in people living with Alzheimer's disease. The trial is based on a historic drug that was once used to reduce risk for heart disease. Pre-clinical research by the team has shown the drug supports brain function and memory by preserving and restoring the integrity of microscopic blood vessels that are pivotal to brain function and health.
This week, CHIRI brought together around 20 MSWA-supported researchers for a symposium, pictured above. The symposium provided researchers with an opportunity to acknowledge MSWA's support, share information about their research and discuss ways to work together to achieve better outcomes for people with neurological diseases.
Read more about MSWA's support for CHIRI here: https://buff.ly/2rstxKg