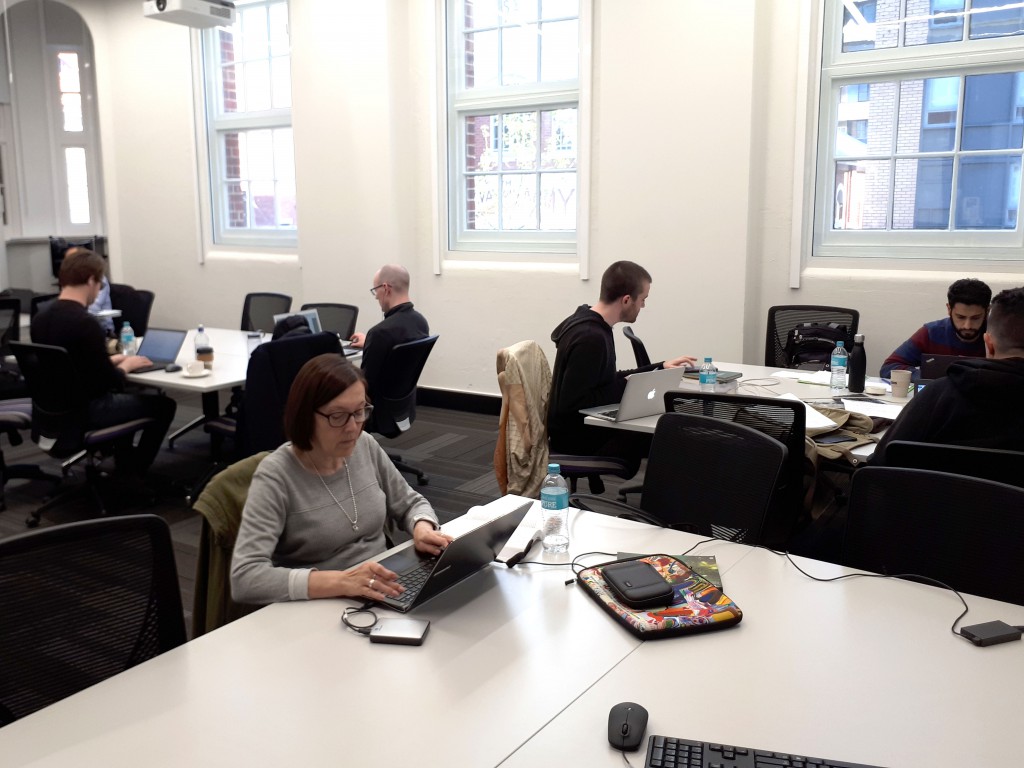 Selected Curtin PhD candidates have had the opportunity to get serious about their writing at two Thesis Boot Camps sponsored and facilitated by the Library and the Graduate Research School during 2018. In order to support students who are well advanced in their research and thesis writing, these events have provided students with a distraction-free and inspiring venue, enabling them to maximize their output of quality writing over an extended period. Students also have access to individual consultations on thesis writing issues.
The first Thesis Boot Camp was held over two days in September at the Curtin Graduate School of Business in Murray Street, Perth CBD. The 19 participants really appreciated the central location and feel of the beautifully refurbished building.
Following this success, and based on very positive feedback and suggestions, it was decided to extend the length of the event from two to three days for the second event held from 3rd to 5th of December. It was held on the Bentley campus, and 26 students were able to enjoy the architectural delights of the light-filled Curtin Medical School building 410. All students achieved a very satisfying written output with one participant reporting a total of 15,000 words toward his thesis draft. One satisfied participant said, "I over achieved – I didn't really think I could just write, but given the space and time, magic does happen."
More Thesis Boot Camps and other intensive writing events are being planned for 2019.
Enjoy reading Library news? Sign up to our Library newsletter.