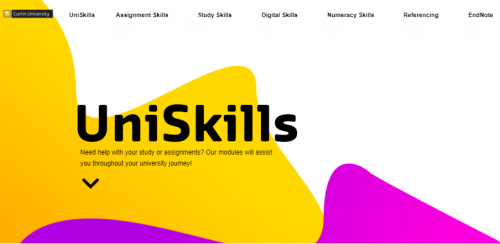 As we advocate for openness in learning, teaching and research, we also want to make our own materials easy to reuse and share.
Central to the approach of the recently launched UniSkills site was a desire to make our online study support materials more open.
Our study, research, and assignment skills guides have always been free to read on the internet; however, our original website content did not explicitly permit people to reuse our content, which runs contrary to our work to make information open and accessible to as many people as possible.
We often received requests from other institutions asking for permission to reuse our online content, and we wanted to signal that we welcomed this and make the guidelines for doing so transparent. The obvious answer was to assign a Creative Commons (CC) license to the content, effectively making our learning materials Open Educational Resources (OERs).
Our Creative Commons Attribution ShareAlike 4.0 Licence (CC BY-SA 4.0) allows anyone to copy, re-use, share, and adapt our content without requiring additional permissions. Open Access begins with free and unfettered access to information but that's only the first step – assigning CC licenses allow users to move beyond access, providing guidelines for further use. For UniSkills, we selected a licence that ensures that any outputs derived from the original content are open as well.
As we continue to develop the UniSkills platform, we want to provide greater access to files and code in easily editable formats to further facilitate adaptation and re-use.
We are committed to continuing down the open access road, as far as we can travel!