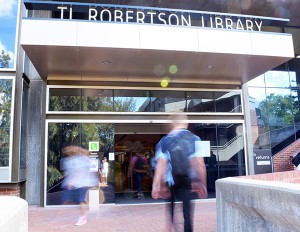 There were over 2 million in-person visits to Robertson Library during 2016 (2,056,486), representing an increase on the visits in 2015 (just over 1.9 million) and demonstrating the ongoing popularity of the Library as a destination.
The installation of the thermal, bi-directional people counting system in December 2015 allows more accurate monitoring of the number of people entering and exiting the building. With the system sending updates every 15 minutes, we can estimate the occupancy over different times of the day.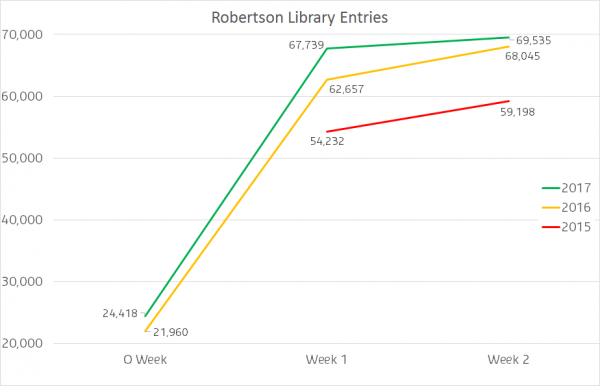 On our busiest days in 2016 we had more than 2,000 people in the building. Robertson Library's busiest times on weekdays are between 10am and 2pm.
The Library's Western Australian School of Mines Kalgoorlie site experienced over 41,000 visits in 2016. Perth's Curtin Graduate School of Business Library had over 8,000 visits in 2016.
Enjoy reading Library news? Sign up to our Library newsletter.