It has been exciting to see the Curtin Library Makerspace thrive in its quest to provide a creative and supportive learning environment in the Library where members of the Curtin community access materials, tools and equipment to make things, both digital and physical.
Since moving into its location on level 5 of the Robertson Library in mid-2017, there has been a significant increase in awareness and use of the space. In just the first 9 weeks of Semester 2, the Makerspace has attracted upwards of 1600 visitors and facilitated over sixty events!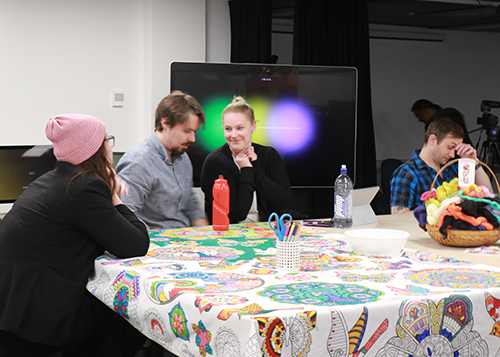 Many students are enjoying the Makerspace as a relaxing place to work on assessments or to explore their own interests. The space is also proving popular with teaching academics as a venue to run workshops involving hands-on, real-world, problem-solving making activities that develop their student's creative and critical thinking skills. Other co-curricular events supplement this learning, such as the recent Creative Jam: digital innovation hackathon student competition that we ran in collaboration with the School of Design & Built Environment, resulted in the development of 6 interactive media prototypes from participating teams.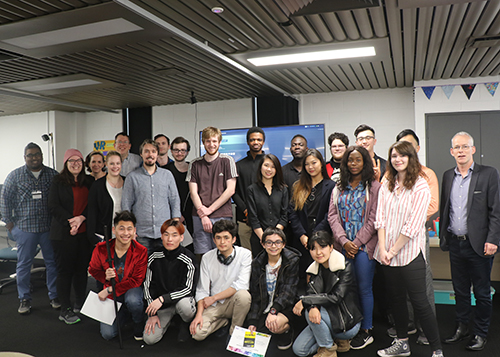 Library staff have facilitated a number of creative workshops in the space, and we have also had the privilege of benefitting from the expertise of others, such as a Linked Open Data workshop led by Prof. Tim Sherratt and a ceramics workshop taught by artist and Curtin phD student Graham Hay.
The space has also been well used for regular events such as CIC's Hacky Hour, student groups such Curtin Bloom, and sessions with school groups through Curtin programs such as AHEAD in School. Community and education groups often drop by the Makerspace to find out more about our work.
A rewarding aspect of the Makerspace has been seeing the fruits of our efforts to encourage an experimental, explorative and a playful approach to learning. By emphasising the importance of sharing experience and knowledge and learning from one another, the Curtin Library Makerspace is successfully building a vibrant maker community with the ability to make a real difference to the learning experience.
Enjoy reading Library news? Sign up to our Library newsletter.