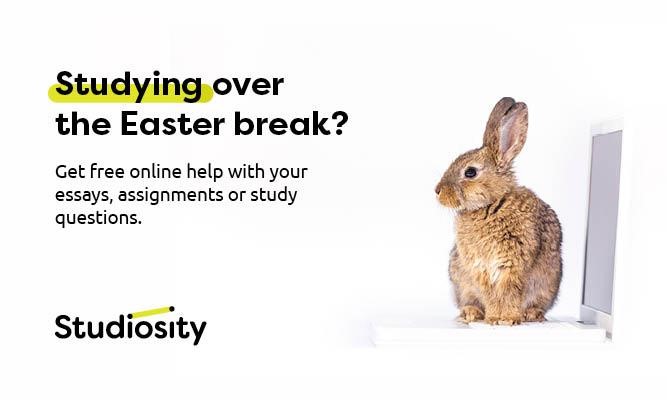 If you have assignments to work on or essays to write over the study break, Studiosity – your free online study help service is staying open, to make sure you always have the support you need.
Log in via Blackboard when you get stuck, and ask a question in maths, stats, English, writing, science and more to a live specialist who can help you work through it. Closed only over the Easter weekend Friday 19 April  – Monday 22 April.
Or, upload your written draft any time you like, 24/7 and you'll get comprehensive feedback so you can improve your work before you hand it in. No matter when you upload, the feedback will come back to you in around 24 hours. Open year-round, even holidays!
Studiosity is available to students studying first year, second year and postgraduate units.