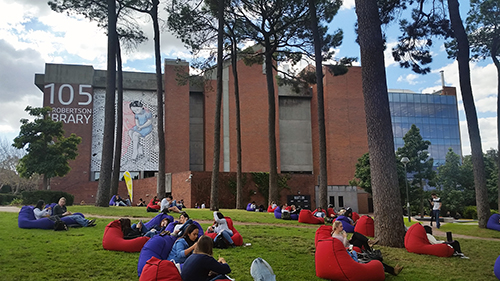 From 2019 onwards Robertson Library will undergo an exciting refurbishment to modernise vital Library infrastructure and create the academic Library facility of the future for our clients.
With over 2 million visits every year, Robertson Library is situated at the heart of the Bentley campus and is an important academic and social hub for staff and students.
The refurbishment will be spread over a number of years and will ensure we can continue to provide a 21st century Library and, ideally, exceed our clients' expectations.
We are delighted that local firm Hames Sharley and international firm Schmidt Hammer Lassen have been appointed as architects for the project. The team recently began preliminary consultation with students and staff, with much more discussion planned as the project takes shape. Keep a look out on our blog for updates and lots more detail as the project gets underway.
Enjoy reading Library news? Sign up to our Library newsletter.