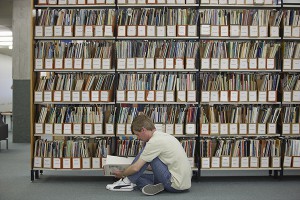 In 2016, Curtin University Library commenced a multi-year project to reduce the size of the Robertson Library physical collections. This will allow for more flexible use of Library space as Robertson Library develops, and remove duplicated or obsolete material.
To ensure continued learning, teaching and research support, the Library will retain access to at least one copy, either print or electronic, of all significant resources purchased for the collection.
Reducing the space occupied by the physical collections will allow for more effective use of this space to meet student expectations as we continue to develop the building.
Further information about the review approach can be found here.
Enjoy reading Library news? Sign up to our Library newsletter.