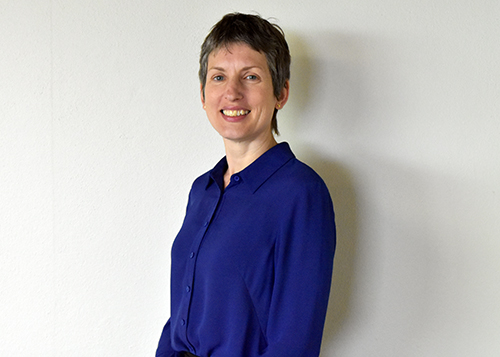 Kate Conway recently rejoined Curtin University Library as Associate Director, Learning, Engagement & Global. We asked her to share her thoughts on academic libraries:
What do you like about working in an academic library?
Academic libraries are at the cutting edge of new technologies and trends; there is a lot of scope to try new things. The library is the intellectual and cultural heart of a university, which means we have the chance to have a real impact on the experience of students and staff.
How are academic libraries important in supporting teaching and research, from your perspective?
I believe that supporting teaching and research are core parts of what academic libraries do. We are vital in enabling teaching staff, students and researchers to do their work as easily and efficiently as possible. Library services play an important role in giving students the confidence and sense of belonging they need in order to persist and succeed in their studies. As an influential part of the sector, we also have a responsibility to advocate for systematic changes which will benefit all – such as policies supporting open access.
In your opinion, what are some of today's challenges for library and information science (LIS) professionals?
Libraries must continually transform in response to trends in the wider environment, such as technological change and changes in our client populations. As LIS professionals, it can be challenging to keep up with these changes – learning throughout our careers is essential to continue offering a great service. It's also important for LIS professionals to always assess and refine our services, in order to have the capacity to meet new needs.
Where had you worked before your current role?
My first librarian job was at Curtin University as a reference librarian, and I've worked at both Edith Cowan University and Murdoch University libraries. I have also managed a medical and consumer health library. Moving between library sectors and experiencing their different challenges has been a valuable learning experience.
Before becoming a librarian, I taught English as a second language and I have spent some time in customer service roles. Both were great experiences which taught me a lot about interacting with different people.
I'm excited to be back at Curtin after seven years and can't wait to get started!
Enjoy reading Library news? Sign up to our Library newsletter.