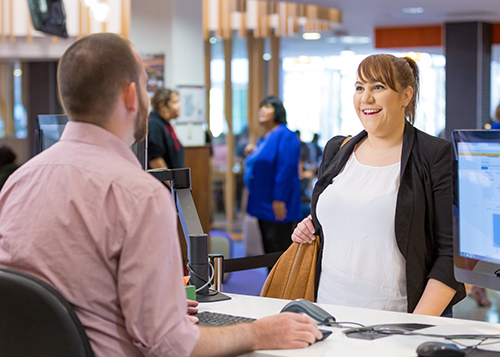 As Library services become more diverse and complex, it can be difficult for clients to find and use services relevant to them. It can also be challenging for Library staff to manage and evaluate existing services, and create new service offerings in response to changing conditions. To help with these issues, the Library has been working to create and implement a service portfolio.
A service portfolio is a core repository for information about services in an organisation. It is commonly used in information technology businesses, but is a useful framework for any service provider, including libraries.
Throughout 2017 and 2018, workshops were held with staff to develop service descriptions in areas covering:
research and copyright services;
services for borrowing and requesting items;
The Library's Makerspace; and,
Library spaces and facilities as a service.
This portfolio of services can be mapped to clients and their needs over time. For example, when students start university they need to know basic library skills such as searching the catalogue. Later in their studies, they may require help managing references through software such as EndNote.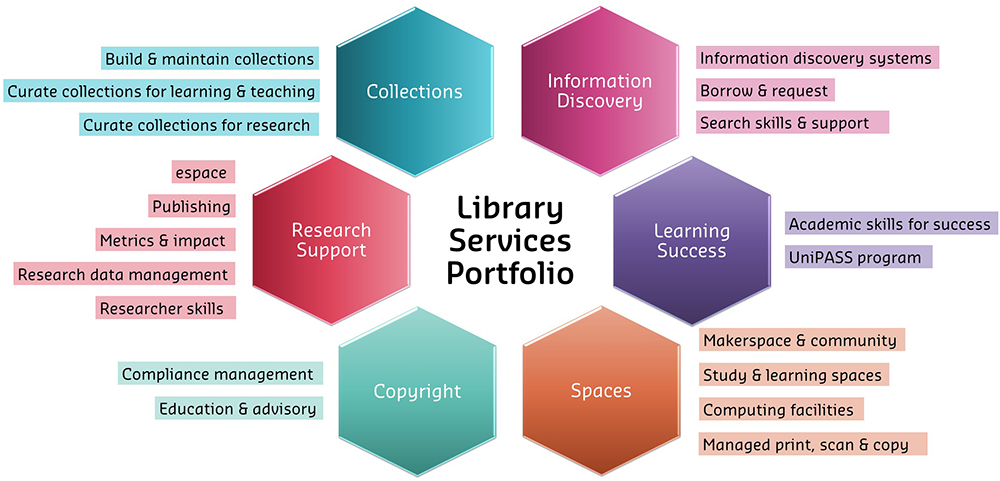 A clear understanding of our clients and the services they require during their studies will help the Library surface information where we know clients will see it. For example, undergraduate students are more likely to attend a referencing workshop advertised on Facebook than a poster.
Library staff also benefit from the service portfolio. Internally, the service portfolio is accompanied by documentation with detailed service descriptions. Teams can use this to inform each other of the services offered by other areas of the Library. Additionally, the service portfolio helps teams identify gaps in client services, and examine the purpose of services in more depth. Ongoing maintenance of the service portfolio is a reflective activity in developing services that meet both client needs and the strategic aims for the University.
The next steps in the project include refining descriptions around information literacy and the services in providing, maintaining and curating the collections.
As the work continues, the service portfolio provides a map of our current library services and a direction for future service development.
Enjoy reading Library news? Sign up to our Library newsletter.