The Library's Research Services team and several other University areas recently implemented Open Researcher and Contributor IDs (ORCIDs) across Curtin University to easily link researchers with their work, track their impact, and save time filling out applications.
ORCID is an open, non-profit, community-driven effort to create and maintain a registry of unique researcher identifiers and a transparent method of linking research activities and outputs to these identifiers.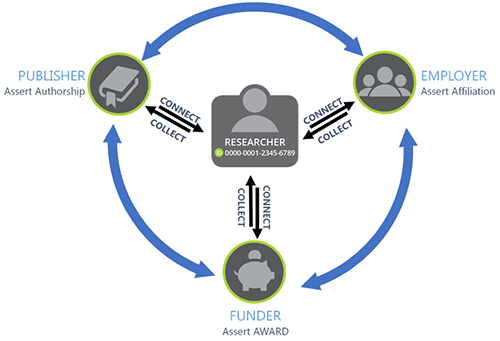 The collaborative project led by the Library, Research Office and Graduate Research School has incorporated ORCID into Curtin University's publications management, which has benefits for both the University and researchers.
ORCID is now integrated with Curtin's publications management system Elements, enabling quicker and more accurate importing of publications. Curtin University Higher Degree by Research students will also be required to provide their ORCID in their candidacy application, ensuring their research impact will be easy to track over time.
One of the key benefits of ORCIDs is their interoperability between systems and wide use in the publications sphere. For example, many publishers require authors to provide their ORCID at manuscript submission. Additionally, from November 2018 researchers will be able to automatically fill Australian Research Council grant application forms using data from ORCID. Increasing the number of Curtin University researchers with ORCIDs will help ensure they can get the greatest benefit from these systems.
To assist researchers in registering for an ORCID, connecting their ORCID profile and maintaining their record the Library has created an online help guide. Hands-on ORCID workshops will also be offered to help researchers get the most out of their ORCID. In addition, the Library will be running a competition in October to encourage researchers to create an ORCID or connect it to Elements.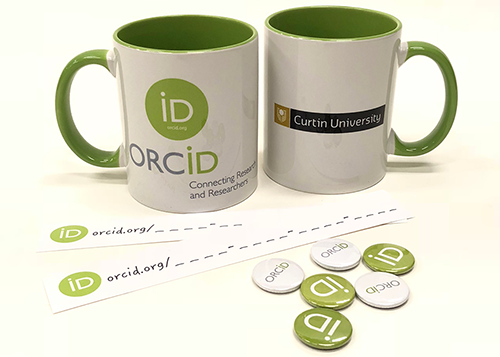 So far, feedback from researchers on this project and using ORCIDs has been positive:
"The ORCID is rapidly becoming the standard for tracking research and identifying researchers in my field. Increasingly, high profile journals are adding ORCIDs to author lists in hypertext form, providing high visibility to ORCIDs in publications and easy access to other work by the same author." Professor of Astrophysics, Steven Tingay
"By linking everything to my ORCID ID (submitted papers, other databases etc., including, in the near future, submitted research proposals) I can have more confidence that my track record is consistently defined." Professor of Analytical Chemistry, Damien Arrigan
"A great, easy and effective way to manage all of your academic outputs, submit papers and increase your visibility." – Professor of Econometrics, Mark Harris
"I'm lucky as I have an unusual name, but for many researchers it is almost impossible for others to get an idea of how brilliant your ideas and work actually is. Just get an ORCID –  it's easy. You can also link your ORCID to lots of databases (such as grant profiles) so your publications can be automatically uploaded." Professor of Epidemiology, Lin Fritschi
For more information on how to connect an ORCID to Curtin University's publications management system Elements, see our Library blog post.
Enjoy reading Library news? Sign up to our Library newsletter.