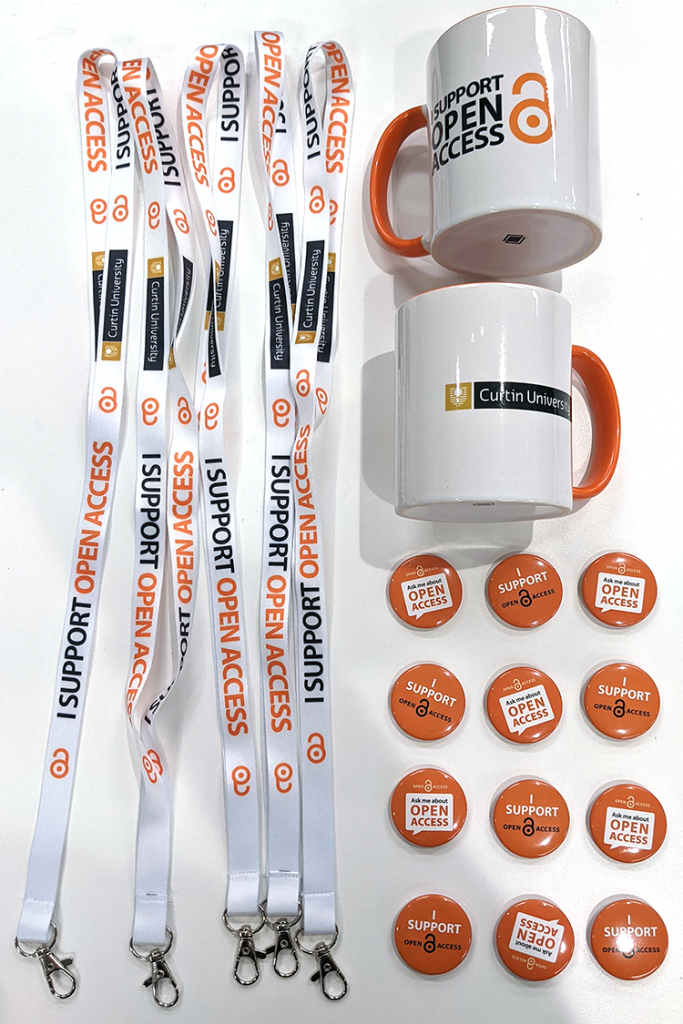 International Open Access (OA) Week is being held October 25-31 this year and the theme is "It Matters How We Open Knowledge: Building Structural Equity". This theme aligns with the recently released UNESCO Recommendation on Open Science which aims to make scholarship more transparent, more accessible, more equitable, and more inclusive.
Advocacy for the adoption of open and practices in learning, teaching and research is a core activity set out in the Library's 2021-2025 Strategic Direction. To commemorate OA Week, Curtin Library has launched a new Open Research webpage which:
Describes how Curtin Library supports researchers with OA and FAIR;
Provides three handouts targeted at different audiences on individual actions that may be taken to realise the benefits of OA – the handouts are for researchers, HDR supervisors, and a general message for our students and learning and teaching staff;
Showcases OA stories generated from liaison work between the Faculty Librarians and Curtin researchers. These tell the story of successful OA experiences to inspire others to adopt open and FAIR practices.
We are calling this week-long campaign an "OA Takeover" as OA messaging will be conveyed on all of our social media channels and webpages for the week. For those of you meeting with Library staff you may also see that we are physically wearing OA as a brand with "I support open access" lanyards and badges. Similar to our ORCID promotional campaign, we are giving away OA mugs to researchers who contribute their OA stories.
Apart from advocating for OA and FAIR, the week gives the Library the opportunity to give our promotional and educational materials on this topic a refresh as well as remind Library staff of our mission as "Open Access ambassadors".
Check out our Open Research website to read more about our resources and support available.