You told us the Library Catalogue is not user friendly, here's what we did about it.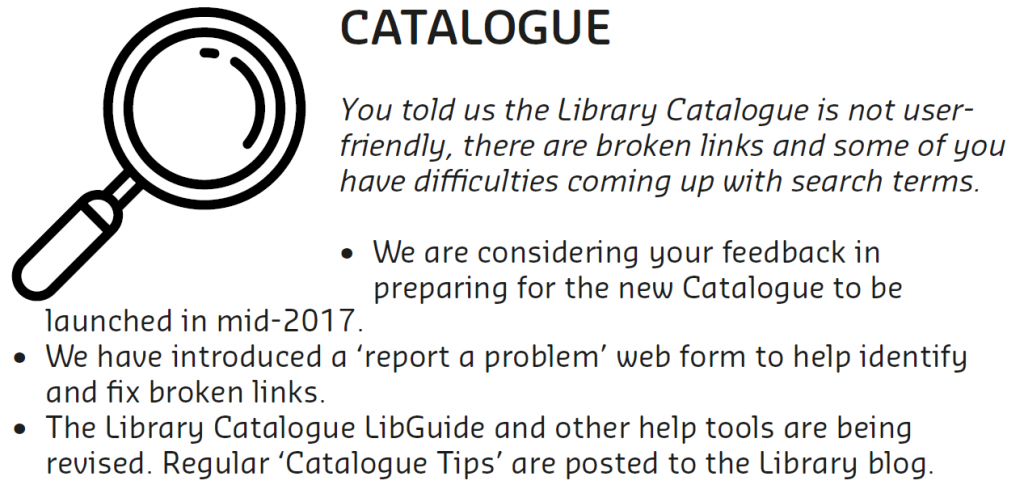 Thank you for giving the Library a 93% overall satisfaction rating in the 2016 CASS Survey! We have prepared a report that details what the Library has done to address your feedback and comments.
Want to have your say? Fill out our LibQual survey for your chance to win one of three $300 Co-Op Bookshop gift cards. Terms and conditions apply.