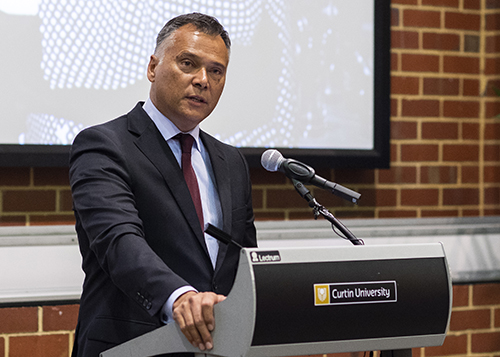 On July 19th the John Curtin Prime Ministerial Library was honoured to host the nineteenth Anniversary Lecture presented by Wiradjuri man, journalist and author Stan Grant. On the subject of The Return of History: Can Liberal Democracy Survive? Stan spoke to a capacity audience including JCPML patron Hon Julia Gillard, Vice Chancellor Deborah Terry, and members of the Curtin family.
In his tour de force, Stan began with a train journey to Beijing, then took the audience via the wartime pledge of the Curtin government 'pulling knee to knee' as Australia looked to America, through the 'Golden Age' of capitalism and growth of democracy and onto the 'end of history'. During the lecture, Stan Grant proposed that we are not witnessing The end of history as Francis Fukuyama's wrote in his 1989 essay, but rather that 'the very idea of liberalism that undergirds democracy is under attack'.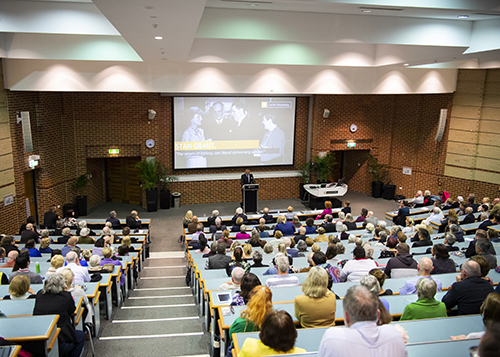 In his closing paragraphs, the author of Tears of Strangers (2002) and Talking to My Country (2016) expressed his hope, as an Indigenous Australian, that the Uluru statement will 'find its place …. it could stand as our "End of History" moment, completing our liberal democracy: one of the oldest and most resilient on Earth'.
Stan's lecture was warmly received by the audience, and the broad subject matter stimulated lively discussion among guests afterwards.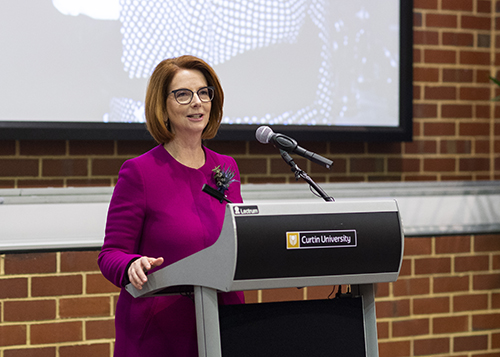 At a separate event held at the Old Perth Boys' School following the lecture, Vice-Chancellor Professor Deborah Terry announced the launch of a new scholarship named in honour of JCPML Patron, the Honourable Julia Gillard AC. Part of the John Curtin Undergraduate Scholarship Program, The Julia Gillard Women in Leadership Scholarship has been named after Julia Gillard in recognition of her ongoing commitment to education. It will be open to academically gifted female students who display leadership and community service qualities and have the desire to develop themselves as a leader in their chosen field.
To view the recording of the lecture or read the transcript, visit the JCPML website.
Enjoy reading Library news? Sign up to our Library newsletter.