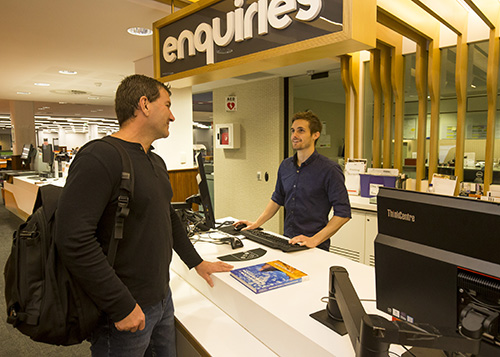 The Library ran the LibQual satisfaction survey in May 2017, with participation open to all staff and students globally. As an incentive prize, we offered participants the chance to win one of three Co-Op Bookshop vouchers.
The LibQual survey asks staff and students to rate library service quality and this provides us with a valuable dataset to compare against international libraries in the US, UK and Canada.
We had 599 responses to the survey (70% undergraduate, 17% postgraduate, 13% staff). Similar to other surveys our strength is in customer service and our weakness is in the physical library facilities.
When we compare our 2017 results with our 2012 results, there is a slight improvement for library as place, likely due to the 2013/14 Robertson Library refurbishment activity. Our overall performance score has increased from 81% to 83%.
The comments provide us with a rich perspective on what people think of the library – high areas of feedback related to our overall service (75 of 79 positive comments) and customer service (49 of 70 positive comments). Negative comments related to the lack of space in the library buildings and our collections.
In the Robertson Library, students continue to want more group study areas and have concerns about noise levels. We hope to address these issues in future space planning. As an interim measure, during exam periods we convert Level 6 to a silent area. We have also  installed better signage to indicate acceptable noise levels, and have increased floor patrols.
Feedback on our collection related mainly to requests for access to more textbooks. The Library is addressing this by actively engaging in publisher trials of new textbook models.
To learn more about how we're responding to the survey, read the full report on the Library website.
Enjoy reading Library news? Sign up to our Library newsletter.