You wouldn't expect student feedback about a referencing class to be, I wish the session was longer, but this is typical of the response to the Wrestling with Referencing classes run by the Learning Success Librarian team.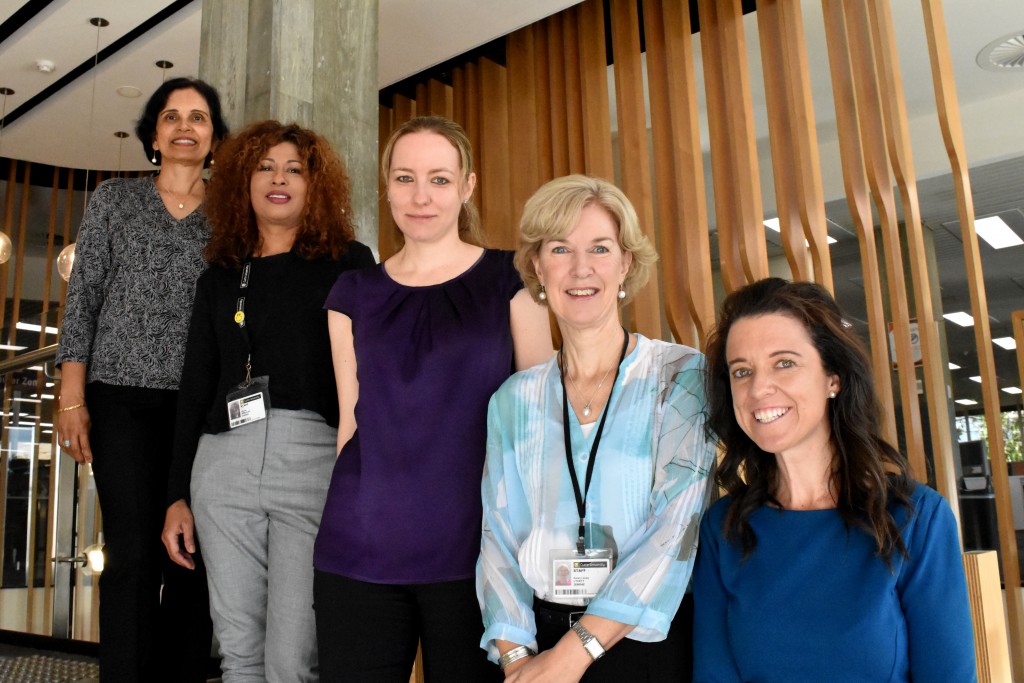 The Learning Success Librarian team.
---
The 60 minute sessions have been described by students as 'very interesting', 'fun', 'practical', and an 'awesome session' – again not adjectives that you would typically expect to be associated with referencing! The success of these classes is down to their facilitative approach, where interactive activities replace instruction. In short, these classes have been a success because the library adopted a UniPASS approach.
It's hard to give up on the idea of teaching. When we first began planning this class, we started with a list of everything we felt we needed to cover, essentially the information students needed in order to approach referencing successfully. The librarian team then had the opportunity to attend Peer Assisted Study Sessions (PASS) Peer Learning Facilitator (PLF) training.
PASS is an international program, originally developed in the US in 1973, which is currently offered to students in the majority of Australian universities. It's based on the idea of the Learning Pyramid (Dale 1969), which suggests that information retention rates after two weeks for the average student will be 5 per cent from lectures, compared with 75 per cent if they practice doing, or up to 90 per cent if the student 'teaches' others. PASS sessions are facilitated, but they're not taught by PLFs. Instead, students are encouraged to work and learn together through interactive (and fun!) activities.
Attending the PASS PLF training showed us that we needed to throw our instructivist based lesson plan out the window. Instead, we focused on developing a session where students would work and learn together, with minimal instruction from the presenter. In this constructivist approach, students are placed in groups and, working collaboratively, construct references for different resource types using the self-help referencing materials as their guide. The students tend to make mistakes, but then they learn from them when we review the material together. As we progress through the different examples, we see the students' confidence and aptitude grow. At the end of the hour, they want to keep going.
The Wrestling with Referencing sessions have been incredibly rewarding and have shown the librarian team a new way to approach information literacy instruction. Feedback from students indicates that this approach keeps them engaged and develops their skills, we can see that they are learning and applying their knowledge. We're in the process of reviewing all of our face-to-face workshops with the view to making them as interactive as possible. Thanks to our UniPASS training, we have developed the knowledge and skills to assist us in this task.
Learning Success is a Library team comprised of The Learning Centre, UniPASS, Makerspace and Library staff. In 2018 they ran 358 face-to-face workshops for a total of 7094 students. UniPASS ran an average of 51 sessions per week, supporting 52 units, with 12424 individual students attending at least one session.
Reference: Dale, Edgar. 1969. Audio Visual Methods in Teaching. New York: Dryden Press.
Enjoy reading Library news? Sign up to our Library newsletter.