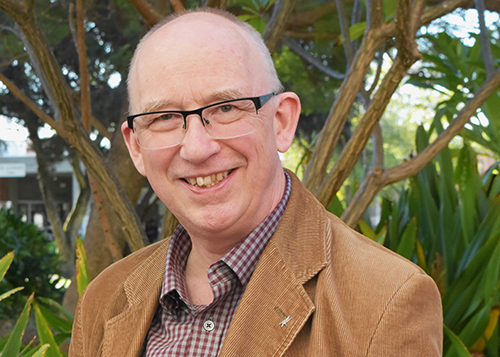 One thing I like about my role is the variety of different activities it involves.  The Collections Team is responsible for ensuring (as far as we can) that students and staff have access to the resources they need for success in their learning, teaching and research. We coordinate development and review of the Library's electronic and physical collections, handle acquisitions, licensing of electronic resources and cataloguing, and manage the catalogue tools which clients use to find out about our collections.  We also run the Library's reading list and document delivery services, and look after the Library's archival and special collections.
When I'm not working with other members of the Collections Team and Library colleagues, I might be talking to suppliers about new subscription models, discussing currency hedging with Financial Services, debating Catalogue functionality with our library systems vendor, trying to understand the technology of archival cool rooms, or planning a book launch. I also present my team's work in forums outside the Library. Last year, for example, I gave a presentation at a conference in Oxford on the Curtin materials availability project – an approach to identifying how successful the Library is in providing the information resources our clients need and isolating the reasons they might not find what they want so that we can address them.
Other Collections Team achievements in 2017 included upgrading the Catalogue to a new version of the Primo software, rationalising the Library's map collection and completing the implementation of the new Leganto Reading List service. We have also worked to develop culture within the team by creating a Team Charter to reflect and reinforce our shared values.  Major projects for this year include reviewing the Library's book collection in preparation for the Library refurbishment project, implementing a new system for managing the Library's electronic reserve documents and reviewing our approach to special collections.
Enjoy reading Library news? Sign up to our Library newsletter.