You asked for a better future Library, we're changing the way you can use the Library.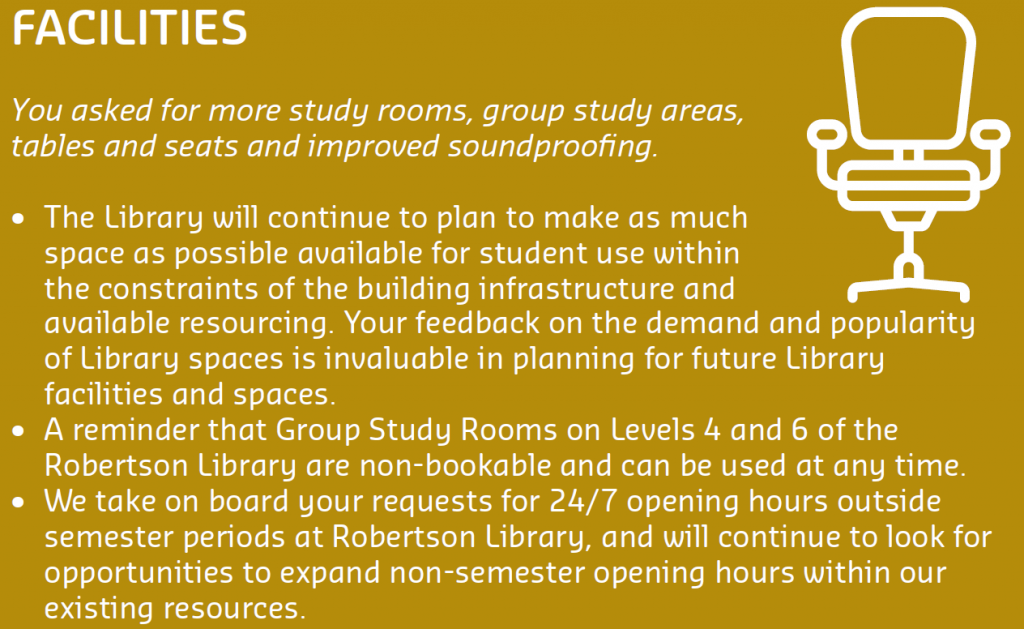 Thank you for giving the Library a 93% overall satisfaction rating in the 2016 CASS Survey! We have prepared a report that details what the Library has done to address your feedback and comments.
Keep an eye out for our next survey LibQual later in May.