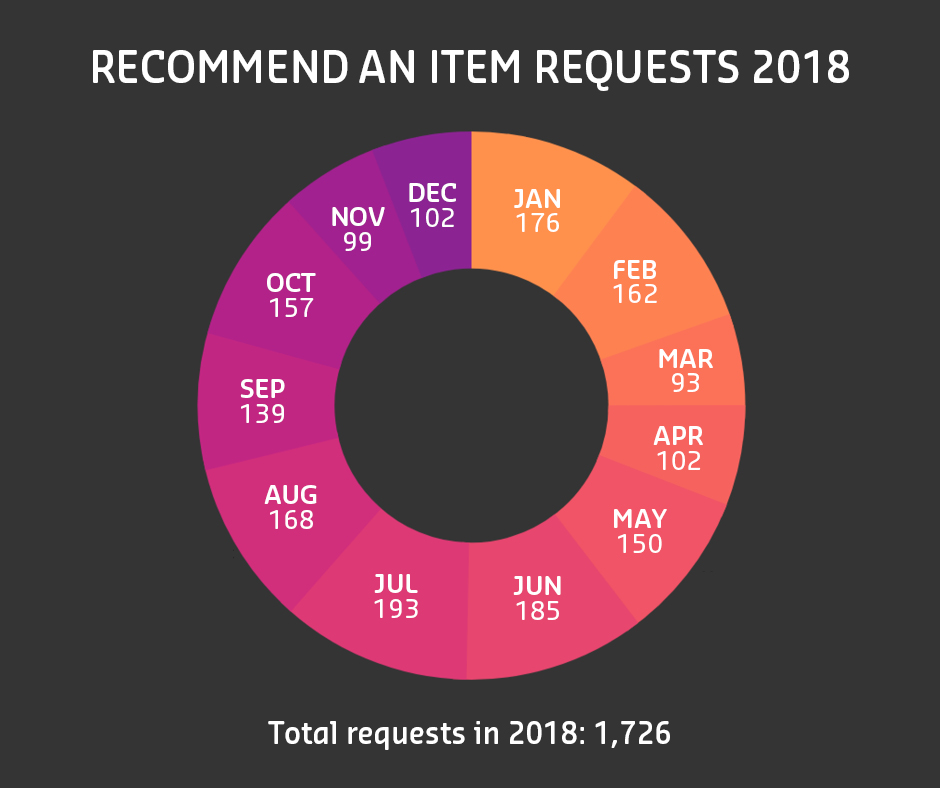 Our 'Recommend an item' service to allow you to make recommendations for relevant resources to be added to our collection! These include books, eBooks, video resources and other scholarly material. Last year, we processed 1,726 recommendations placed by Curtin staff and students.
All recommendations are assessed in accordance with our Collection Principles, and are purchased at the Library's discretion. If your request is for a journal or database, it will be considered as part of our annual acquisitions cycle.
We don't supply a resource that you need? We welcome and encourage your recommendations! Please complete this form if you'd like to submit a request.
If you have any questions about this service, feel free to contact us or your Faculty Librarian.