Curtin University Library is proud to be implementing a Peer Academic Mentoring program for students in 2021.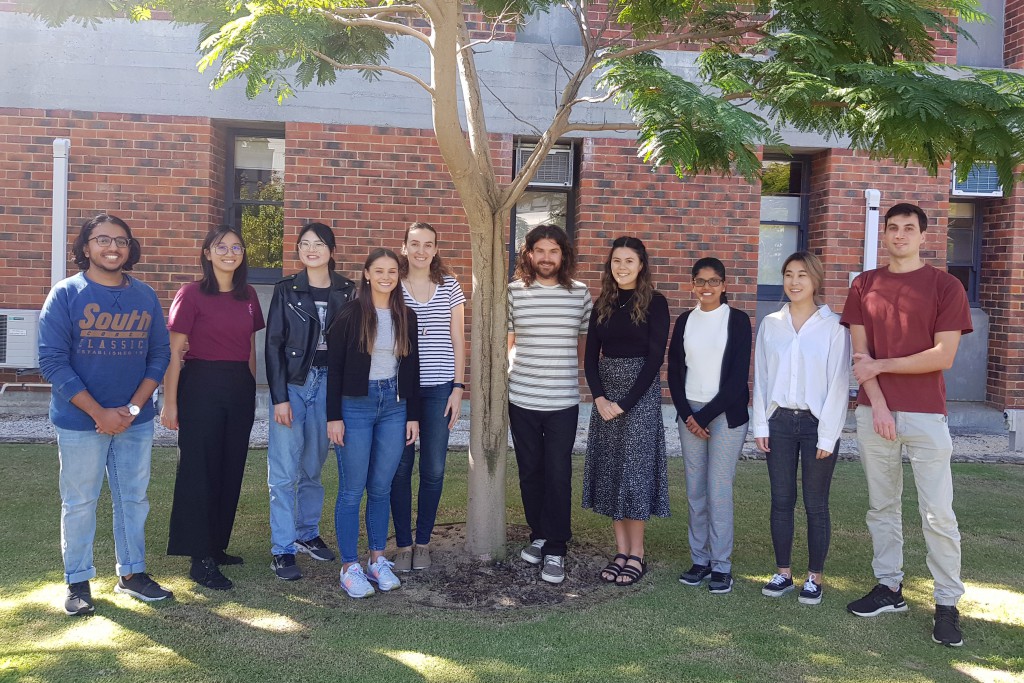 2021 Peer Academic Mentors
Individual peer academic mentoring fills a gap in Curtin's support offerings, adding to our wide range of non-academic peer support (through programs such as New to Curtin Mentoring), and group-style academic support through Library workshops and programs (such as UniPASS).
The Peer Academic Mentoring program aims to support student retention across all faculties and campuses through one-on-one consultations with a fellow student mentor, facilitated both online and face-to-face. We know students often prefer to approach fellow students for assistance instead of staff, and these peers tend to provide advice in terms that can be easily understood and applied.
Mentoring sessions are designed to empower students with the knowledge they need to succeed, providing them with tips and resources to assist with their studies. Topics covered in the sessions include planning and structuring assignments, time management, exam preparation and referencing.
Our Peer Academic Mentors were recruited to represent different areas of study, resulting in ten mentors hired across the Humanities, Health Sciences, Business and Law, and Science and Engineering faculties. The mentors are currently excelling in their studies, and have a strong ambition to help others improve their study skills and habits. Through their work, Peer Academic Mentors gain valuable experience, skills and confidence, and help to shape the pilot program as it develops.
The program has gradually gained momentum since its launch in week 8 of semester 1, with 59 sessions conducted with students by the end of semester.
The team is pleased with how the pilot has been progressing, stating it's a much needed service and a great addition to the Library's mix of support services. The program has been eagerly received by students, and we've also found that the mentors are gaining as much out of the service as the students who come to see them. They're a really positive and enthusiastic team, and willing to go the extra mile to assist their peers.
Feedback received from students accessing the service has also been very positive.
"It was nice being able to get some support from someone who can share experiences and provide studying tips too."
"It was good to find out that I was already using some good techniques for studying and I received some other tips to help with studying that I hadn't considered…"
Curtin students across all campuses and faculties can access Peer Academic Mentoring during semester weeks by booking a session or dropping in during available times. Find out more on the Peer Academic Mentoring website.
Written by Tracy Piper, Learning Success Advisor and Project Coordinator.

Enjoy reading Library news? Sign up to our newsletter.