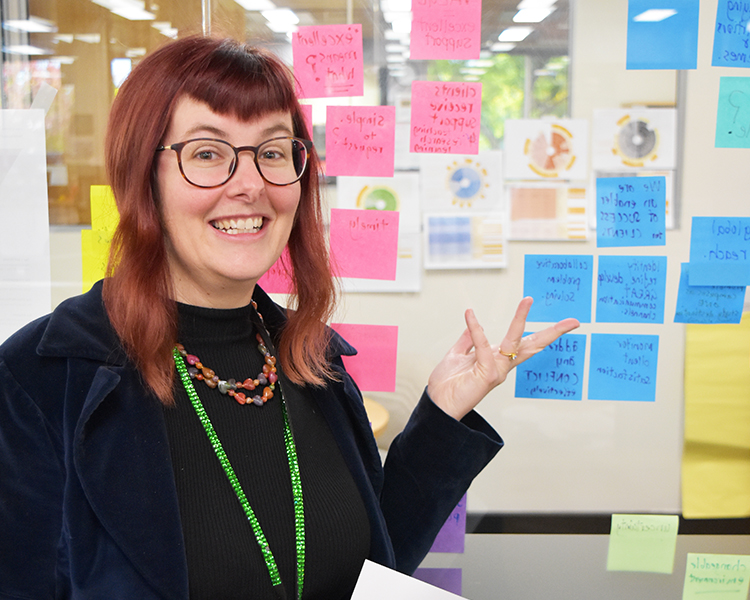 Barbara Parnaby is the Manager, Client Engagement at Curtin University Library. We spoke to her to find out what her team has in store for the rest of 2019.
---
Describe your role in a few sentences.
I manage the Curtin University Library's Client Engagement Team, who provide the Library's front-line client services, answering and referring a full range of queries and ensuring quality library facilities are available in our Robertson, Kalgoorlie and CGSB Libraries. The team provides circulation services, manages the lending of our hard copy collections, and runs the Library Orientation Program at the beginning of each semester.
I take a lead role in engaging with Curtin Libraries and partners globally as the primary University Library contact, and manage the Library's provision of services and quality assurance to our global partners' Libraries in Malaysia, Singapore, Dubai, Mauritius and Sri Lanka.
How does your team help the University function and achieve its goals?
Our services and spaces allow students to study, learn and complete their research in convenient and welcoming spaces, with a range of facilities and equipment for different needs. We manage around 40 Library Student Assistants, who assist us in maintaining the smooth-running of the services and supporting clients in the Robertson Library 24/7 during semester.
We work closely with all teams in the Library to ensure clients understand the library's services and make the most out of what is available.
What has been a highlight for your team over the last six months?
A highlight for me has been working with the team to use all of our unique experiences to contribute to larger Library projects. These projects have included extending skills and building up experience in the tiered support model; adapting our service to be more flexible to clients; input into the design of the upcoming library refurbishment; and contribution to the IATUL conference in the form of volunteering and a written paper. Our team is made up an incredible group of people, each with their own distinct experiences and talents, and it has been great to watch them consolidate their experiences and skills to fit a broad range of projects.
What are your team's goals for the year? What big projects are coming up?
We have a lot of goals and projects coming up, but one major goal is to review and plan for the future so that we can adapt to the changing library landscape. As the ways in which students use library spaces change, so does our work and the services we provide. Where we are and what we provide now might be different in 12 months and again in 5 years depending on the landscape, so it's important to find ways to continually improve our services to provide better experiences for our clients.
This includes major changes to circulation and lending rules; streamlining workflows and extending support hours into the evening and overnight; supporting a wider range of students in regional areas through initiatives like the Kalgoorlie mini-Makerspace; and working to develop opportunities for students to work with us.
---
Enjoy reading Library news? Sign up to our Library newsletter.