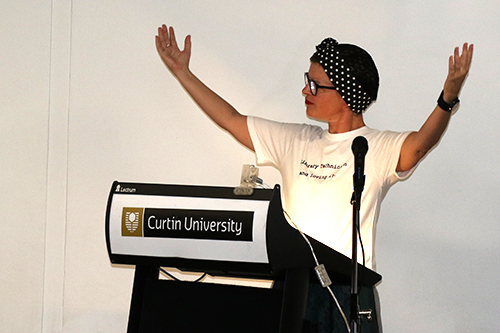 On 25 May 2018 the Library hosted five local authors to read from their various written works.
Despite the wet and windy weather, Perth patrons travelled to Curtin Bentley campus on a Friday evening to hear stories of motherhood, romance, cooking misadventures, and vivid depictions of our local suburbs.
Liz Byrski, Rachel Robertson, and Jude Bridge, some of Curtin's talented staff members, read from their published and unpublished novels and short stories. Jude Bridge's theatrical renditions were well received and reflected her background in stand-up comedy and theatre. Liz Byrski related what life was like after World War II through the eyes of a child, and Rachel Robertson gripped all our hearts with her memoirs of raising her autistic son.
Max Vos and Caitlin Gava represented the Curtin Writer's Club, a Curtin Student Guild organisation with many aspiring writers. Neither Max nor Caitlin had read their work in front of a large audience before, but they both delivered wonderful stories with relatable characters and themes.
There were around 70 attendees, some of whom were Curtin staff or students, and others from the broader community. Guests enjoyed sparkling wine and canapés after the readings, and had the chance to chat to the authors about their work.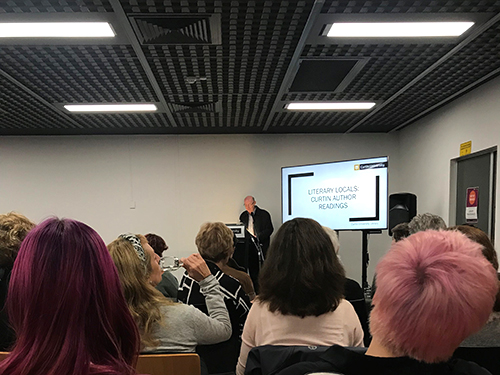 The Library is looking forward to hosting similar events in future, to bring together Curtin staff and students through a shared love of stories and creativity.
Enjoy reading Library news? Sign up to our Library newsletter.