John Curtin Prime Ministerial Library invites you to the launch of John Curtin's War: Triumph and Decline, the second volume of John Edwards' biography of Australia's wartime leader. Edwards and the head of the John Curtin Institute of Public Policy, Professor John Phillimore, will reflect on Curtin's place in Australian history. This event includes afternoon tea from 4.00pm, and books will be available for sale.
Event details
Date:
Tuesday 26 March 2019, 4pm – 5.30pm
Location:
Level 2, Robertson Library (Building 105)
Curtin University
Kent Street, Bentley
Parking:
Visitor parking is available in carpark PI1. Enter via the main entrance on Kent Street. Fees apply until 4.30pm.
RSVP:
Register via Eventbrite by Monday 18 March 2019.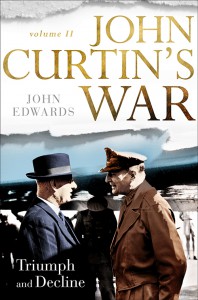 About John Curtin's War: Triumph and Decline
Described as 'a huge and highly accessible contribution to Australian political history' (SMH), this magisterial biography of our greatest Prime Minister concludes with the events that shaped our future: the nation at war, our new relationship with the United States, and Curtin's early death, just before victory. Triumph and Decline, the publisher claims, 'completes Edwards' masterpiece and cements John Curtin's place as one of our greatest Prime Ministers'. The first volume won the 2018 Prime Minister's Literary Award in the history category.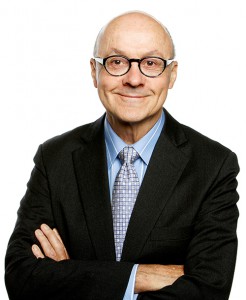 About John Edwards
John Edwards is a Senior Fellow at the Lowy Institute and an adjunct professor at the John Curtin Institute of Public Policy at Curtin University. He is a member of the board of Cbus. He has been a member of the board of the Reserve Bank of Australia, and for many years Chief Economist for HSBC Bank in Australia and New Zealand. He was formerly senior economic adviser for Treasurer and Prime Minister Paul Keating.
Further information
If you have any special requirements to enable you to participate at this event please advise when you register and we will contact you to provide assistance.
For information about AccessAbility Services at Curtin, please visit disability.curtin.edu.au.