Electronic books (ebooks) have been a boon to libraries and their clients in many different ways. Ebooks can be read anywhere and anytime – as long as there's an internet connection – which offers clients increased flexibility for their research and studies. Typically, more than one person can read an ebook at any one time, eliminating waiting periods for limited copies of print publications. Client demand for ebooks is high, and Curtin University Library is steadily increasing its collection, while reducing its number of print publications.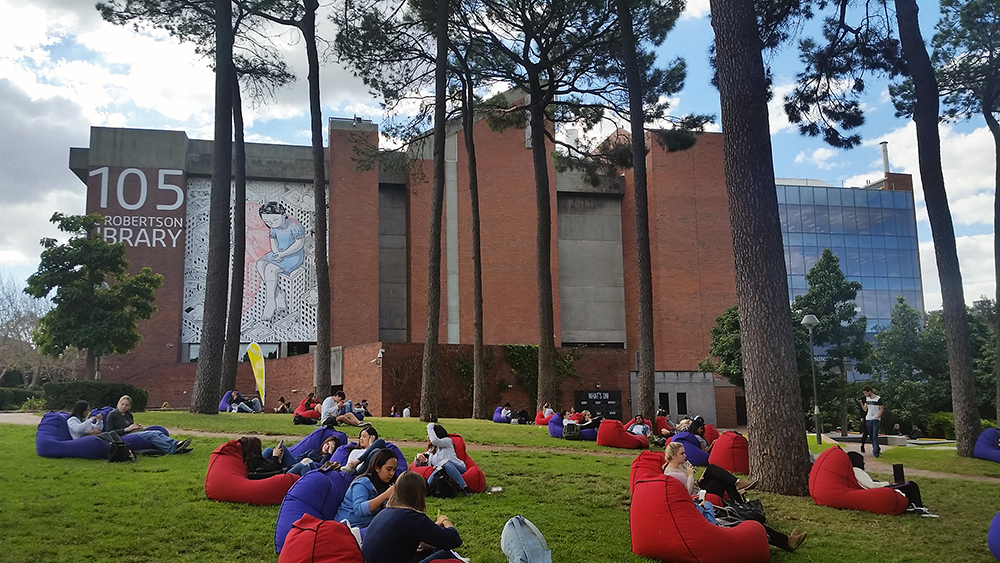 Ebooks can be read anywhere and anytime.
---
At the end of 2018 Curtin University Library held 430,410 print book titles.  The number of electronic book titles available to Curtin clients was slightly greater at 451,686.  Fifty-one percent of the Library's book holdings are thus now electronic.  As we continue to buy more new ebooks than print, and to retire superseded print textbooks and reference works, the proportion of electronic to print books in the Library's collection is set to increase rapidly.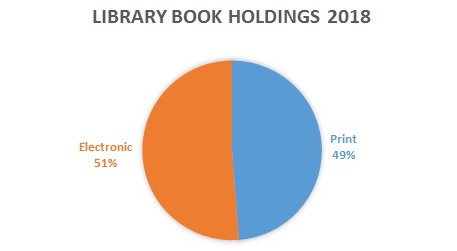 While print books have to be picked up or read in one of the Library's physical locations and can only be read by one person at a time, electronic books can be accessed anywhere there is an internet connection, and so are immediately available to all Curtin clients whether based in Perth or elsewhere in Western Australia or at any location throughout the world, and at all times of the day and night, from their laptop or personal device.  Moreover, most of the Library's electronic books are available simultaneously to more than one reader.
A look at the usage figures suggests that Curtin staff and students greatly value the flexibility of our ebook offerings.  Use of print books from the Library's collections has dropped significantly over the last few years.  In 2014 over 150,000 physical items were borrowed or renewed; in 2018 the equivalent figure was less than half this at 74,000.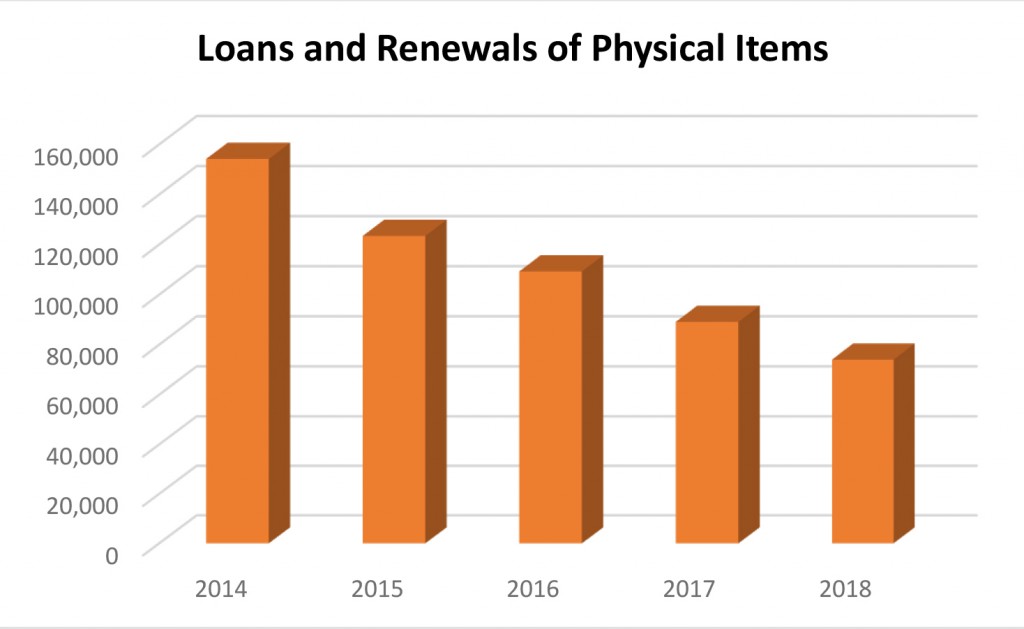 By contrast, the consultation of electronic books increased dramatically.  In 2014 the number of uses registered on our most popular ebook platform ProQuest Ebook Central alone was 304,760.  By 2018 this had reached 488,713, representing over 6 million pages viewed, printed or downloaded.  Ebook Central currently provides access to 187, 804 books.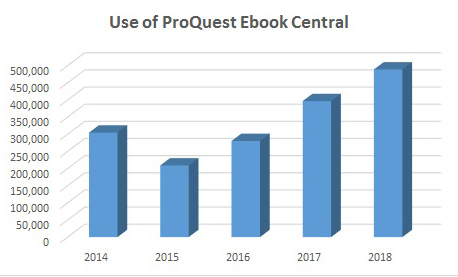 (The fall in usage in 2015 was caused by the need to cancel one particular ebook subscription package for budgetary reasons.  This package was reinstated towards the end of 2018, so it can be expected that usage will increase significantly in 2019.)
The most used subject area for ProQuest Ebooks is Education, followed by Social Science, Medicine, Business/Management and Psychology.
Enjoy reading Library news? Sign up to our Library newsletter.