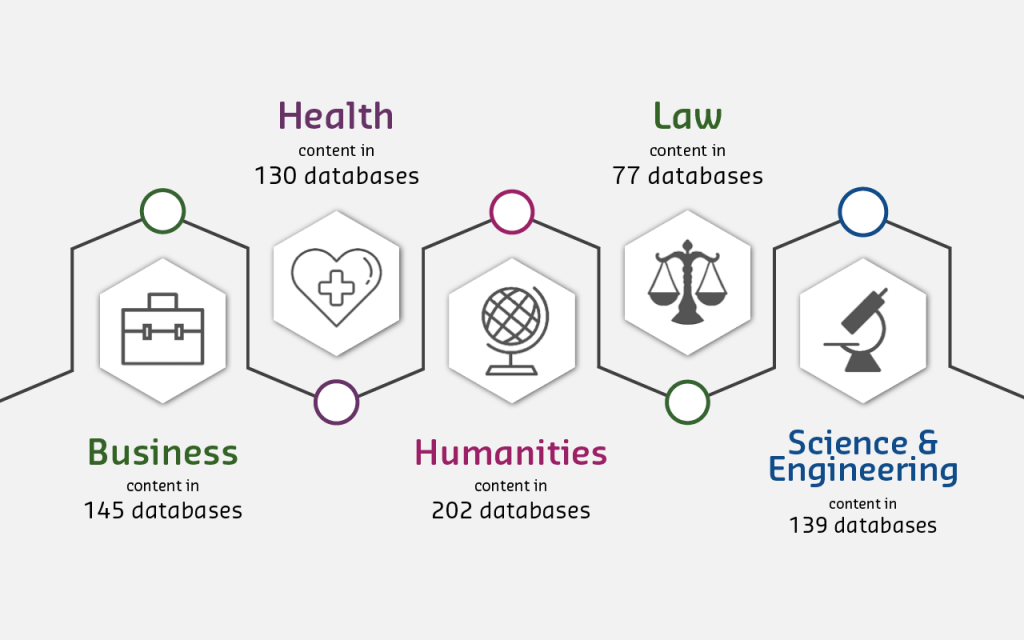 The Library provides a variety of content such as journal articles, eBooks, video streams and much more through our 376 searchable databases. These are discipline-specific to support study and research in the areas of business, law, health, humanities, and science and engineering, or multidisciplinary to cover a range of subject areas.
The figures on the infographic are comprised of both the discipline-specific databases, as well as the number of multidisciplinary databases that also contain relevant content for each specific faculty at Curtin.
You can access the databases via the Library catalogue, or from the Databases list.
If you have any questions about this service, feel free to contact us or your Faculty Librarian.