The JCPML recently hosted a visit and stacks tour organised for members of the Kalamunda and Districts Historical Society.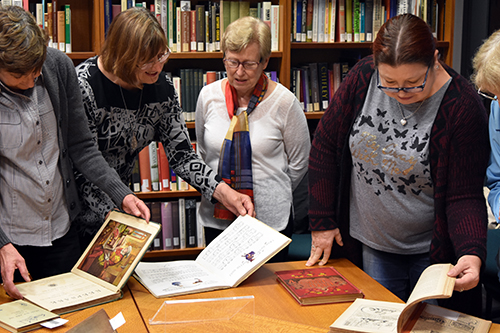 Members of the group were shown selected items from the personal possessions of John Curtin and other archival materials to demonstrate the collection management approaches, storage and rehousing methods, and approach to digitisation adopted by the JCPML. The visitors were then invited to explore collection items selected for the group to handle and inspect, including old and rare books chosen for the particular interests of the group. The visit included a tour of the stacks area where examples of architectural plans from the Summerhayes collection are housed. An 1930 advertisement for Kalamunda estates in the Westralian Worker sparked some lively discussion.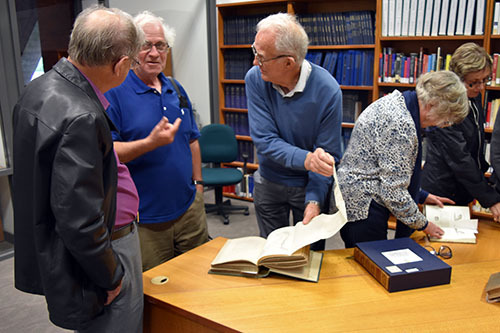 Tours of the JCPML provide an opportunity for interested groups to closely view items from several of the archival collections housed at the JCPML and the rare book materials. To enquire about tour availability and any special requirements for your group please contact the Library Archivist Sally Laming on 08 9291 4205 or jcpml@curtin.edu.au.